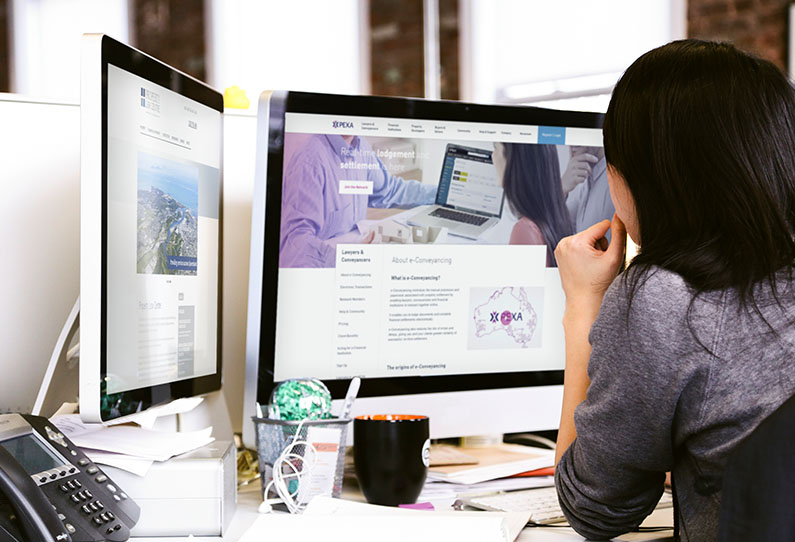 Electronic Conveyancing
Property Law Centre has completed numerous electronic settlements and undoubtedly this number will increase as we transition towards the inevitability of settlements by electronic conveyancing becoming mandatory.
Arguably, there was a recent setback when mainstream media reported on a fraud that saw $250,000 unlawfully redirected by a hacker, leaving a young couple anxious and uncertain about whether their dream of owning their first home would ever come true. It's understood there have been reports of two instances of hacking where unknown persons gained unauthorised access to a practitioner's email accounts which have been described as isolated incidents.
PEXA have released a statement clarifying that their system was not hacked, it was a PEXA user whose system security failed, and PEXA also asserted that after 1.2 million transactions successfully completed on PEXA, instances of fraud and attempts of fraud have been incredibly low, and much lower than the paper process.
Reactions have ranged from calls for the rollout of electronic conveyancing to be delayed until these kinks are ironed out, to one land title expert recommending a public enquiry.
In response to customers' concerns, PEXA has introduced a consumer guarantee and has given an assurance they are working with conveyancers and lawyers to improve their own security and verification layers.
Our conveyancing team at Property Law Centre is constantly vigilant about ensuring the utmost client care and security in all property transactions. We chose to be pioneers of electronic conveyancing because we were certain of 2 things, it was inevitable and the best way to understand a new system is to start early.
We have delivered information and training sessions on the implementation of electronic conveyancing to a number of our professional colleagues in the property industry and if you are interested in having us come to you and deliver that information session or if you have any questions you think we can answer about the new technology, we are more than happy to assist.
For more information phone our friendly team on 1300 765 488.