Buying a Property
For most people buying a house will be one of the biggest financial investments they make.

Selling a Property
As a specialised conveyancing service, we give you the advice, service and expertise necessary to ensure your sale proceeds smoothly.

Commercial
Whether it is a residential project or large commercial project, Property Law Centre has the expertise to assist you with your legal requirements.
Who We Are
---
The Property Law Centre is owned and operated by development industry experienced lawyers.

Trusted Advice
Trusted advice for your conveyancing, town planning and development, construction law, residential and commercial property law, estates and succession matters: all with our commitment to greater value.

Innovative Legal Representation
At the Property Law Centre you can expect innovative legal representation with a thorough knowledge of your matters, giving you access to the right legal talent for the job, while recognising the demands on your time, attention, and resources.

Property Law Solutions You Need
Whether you're buying selling or leasing, developing property, or resolving a dispute, we offer the property law solutions you need.

Dealing With Us Is Easy
Respected by industry professionals, we offer experienced ease of dealing with all levels of government, professionals and other agencies. Our industry background and insider experience offers you more.

Conveyancing
Conveyancing refers to the legal process by which ownership of a property changes hands.

Property
Property Law Centre offers a full range of legal services related to property.

Planning & Environment
Our expert planning and environment lawyers are committed to achieving exceptional outcomes for our clients and offer outstanding service.

Construction
Property Law Centre is dedicated to providing practical, reliable expert advice in building and construction law that is easy to understand.

Business
We tailor our legal services to the unique needs and goals of your business.

Estates
We provide advice and strategic options that can make the difference between a well-protected inheritance or a protracted family feud.

Leasing
The experienced Property Law Centre leasing lawyers ensure your lease works for you.

Disputes
Our experienced commercial litigation and dispute resolution lawyers are committed to achieving the best possible legal and commercial outcomes.
Get in touch with our friendly team for a quote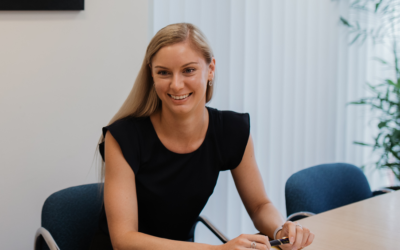 Brooke Patterson is a Mackay local who joined the Kelly Legal and Property Law Centre team in 2019 after completing her law degree with JCU, Townsville.
read more